Cobalt Capital, Inc. is a managing broker-dealer providing Best in Class Sponsors an inception-to-closing private placement platform.
It is important that our partners enjoy working with us. We take pride in our approachable style and reputation of efficiently supporting our Sponsors so there is no guesswork involved.
Our firm focuses on providing expert managing broker-dealer services to Sponsors with in-house wholesaling teams. We are there to assist sales teams, distribute offerings nationally, through a qualified network of advisors and ultimately retail clients.
We work side-by-side with our Sponsor to make the review process seamless and ensure selling group members receive copies of the relevant reports.
We assist with the proper document filing to ensure regulatory requirements are met and advise on Blue Sky filings.
Our experienced compliance team assists Sponsors through FINRA's marketing and advertising review process.
Documents and Escrow Deposits
Our team will maintain a master blotter of all transactions and review all completed subscription documents prior to Issuer acceptance.
Our efficient staff delivers timely payments to the selling group members with a detailed transaction listing for ease of tracking.
We're backed by years of experience working with various qualified account custodians. We'll navigate their process on your behalf to establish your product on their platform.
Investor Relations Services
We have the ability and know-how to help Sponsors in all aspects of investor communications from annual tax document distribution to investor updates and everything in between.
Wholesaler and Distribution Support
Cobalt will be there to support your Wholesaling team every step of the way.
Leverage our infrastructure and capabilities for back-office support on a variety of tasks. Move faster, with more confidence, with our team behind you.
Since 2005 Cobalt Capital, Inc. has delivered managing broker-dealer services to Best in Class Sponsors of alternative investment programs. We are a Sponsor focused administrative solution for your offering needs! We specialize in the entire fund process, from inception to capitalization.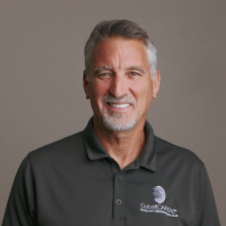 Holds Series 22, 39 and 63 securities licenses
Licensed Florida Real Estate Broker
As the Founder and President of Cobalt Capital, Inc., Ben Schick has been the driving force behind Cobalt Capital's growth and success for 15 years. His primary role involves cultivating and maintaining partnerships/relationships with Sponsors, financial advisors and private companies who want to grow and innovate their businesses. His experience in the industry has led him to use an 'approachable style' of business.
He holds a B.S degree from Humboldt State University. He is an avid surfer, trans-oceanic sailor and tennis player.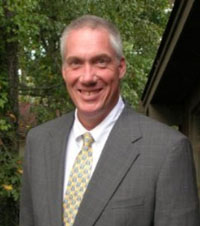 Holds the Series 7, 14, 24, 27, 62, 63, 66, 79 and 99 securities licenses
Brian joins Cobalt as the Chief Compliance Officer. He started his career in the securities industry in 1993 as a Compliance Examiner for the NASD in the Atlanta District Office. His primary responsibility involved conducting routine examinations of broker/dealers located throughout the southeast and the Caribbean. Since leaving the NASD, Brian has served in various roles at different broker/dealers, including Chief Compliance Officer, Chief Financial Officer, Anti-Money Laundering Compliance Officer, Financial and Operations Principal, Director of Sales Practices & Advertising and Director of Surveillance.
Brian graduated Summa Cum Laude from Georgia State University with a BBA in Finance and went on to attend graduate school at Georgia State University where he earned an MBA in Finance. Brian is married and lives in the Atlanta area with his wife and five children.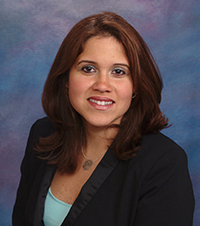 Holds Series 22 and 39 securities licenses
Mariely Acosta has been with Cobalt since its inception in 2005 and is currently the Director of Operations. She has helped develop operational, compliance procedures and protocols for the firm. She is responsible for the day-to-day operations of the office, including processing of incoming Subscription Documents. In addition, Mrs. Acosta is the main contact for clients and Registered Representatives
Mariely earned a B.S. degree from The Pennsylvania State University in 2004.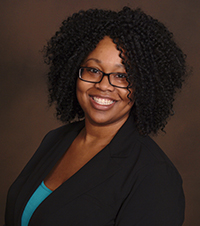 Ashley joined Cobalt Capital in 2013 and works in Investor Relations. She oversees business processing, administration and strategy implementation for the company. Ashley provides reporting to Custodians as well as Registered Representatives by building long-term relationships with our Partners.  In her spare time, Ashley enjoys spending time with her family.
Schedule a call or a meeting today, so we can learn more about your business needs.